Loved
August 11, 2009
As I moved
The words
As they sprung out of my mouth
As they played over in my mind
The pain moved around my body
And straight to my heart
To make me feel what I had done.
The fact is we're both playing this game,
Not showing our feelings,
Hiding them from one another,
Putting on our faces
Each day we still know
What we feel
And it eats away at us
Every second
And every time we stop to think,
It makes us die inside more,
Because faking is a talent
But you seem better at it than me.
Behind our shells
And beneath the skin
Our hearts are in blind love
And open to the pain
To the point of hiding again.
The act you put on
And try to make me feel,
It sends regret through you.
And though you don't see it,
I do,
Because I still know you.
You change your face every second,
But don't think to tell the truth,
When you still don't stop to understand
That I only ever wanted you.
When will you stop to see what you're becoming?
I want you to stop and just
Look at me the way you used to,
And the way you're supposed to.
We're so deeply involved
With all these problems and words
But in the end I hear
That this will make us stronger,
But there are three little words
That I long for.
I struggle because I'm the one
Who made the choice.
I'm the one that seems to suffer
Without your voice.
And though you can't see with all your faces,
I still know you are there.
Everyone said we found our way,
So then why is it
I said goodbye to you that day?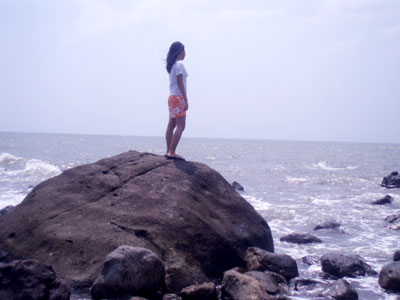 © Grace L., Bacolod City, Philippines