The Artist
August 4, 2009
I am an artist.
Inspiration flows through my veins.
Creativity is the center of my bones.
In my world
There are oil-painted streets
With watercolor skies
And photographed trees.
I am an artist.
I breathe the hopes of others
And drink the sorrow they offer.
In my world
Time is capture in every line,
And we bleed drops of rain
While crying red tears that stain.
I am an artist.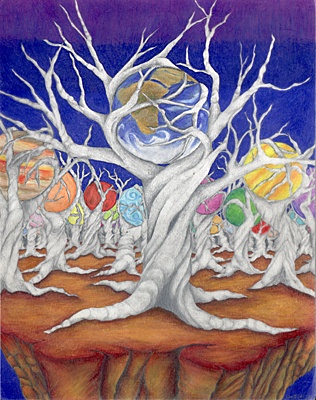 © Sara P., Lake Mary, FL