Pain
July 28, 2009
Pain is saying I'm fine
as I scream inside.
It's being able to laugh
when happiness has never been around.
I'll say 'I'm fine!'
I'll laugh along with everyone else.
Just know that deep down I'm being torn apart
by the very being that's keeping me here.
Pain is me
Walking down the hall.
People looking away
Afraid they'll catch whatever I have.
Pain is taking a free ride inside me
and I want to kill it.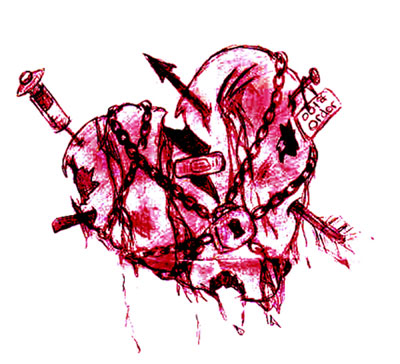 © Asia B., Hudson, MA