Greed
July 20, 2009
So sweet and sticky,
Immortal through time.
Guzzle my smoky juices,
Your addiction, my crime.
I sweep through souls,
Take what I can,
Like a snake
Pilfering flushed, red-robin eggs.

The homeless,
The helpless,
Heed my pleas,
Suffer from my noxious glare.

I scope out a beggar across the turf,
Just one of my countless toys.
I stench the air with gloom,
And rot the virtue of kindness.
I inhale the beggar's pathetic fabric of prayers.
And gossamer strands of hope,
As a good man pauses to spare a dime.

A chance to corrupt emerges once again.

I cloud the man's mind with foggy hesitance.
Then sprinkle caustic seeds of reluctance
On his furrowing brow.
Think of what else you could do with that dime…
I taunt.
Think of the pleasures you could buy
For yourself.
Others will quench this beggar's needs.

I leer as I watch a knarled, twisted tree sprout
And grow in a way a tree never should.
Its thick, grisly branches spiral downward.
As spines and spindles menacingly
Tether and entangle themselves
Into barbaric cords.
Roots spread like Medusa's oozing, slimy hair,
Writhing and nourishing disease,
Extirpating the gauzy sheer sheet of red silk
That was once a heart.

I see the goodness in him,
Kindness,
Empathy,
Value,
And virtue fade
Into the murky hues
Of the decaying sunset.
Slowly, but surely, the man pockets his dime and walks.
Renovated into a horror
Forever.

The withering flame alight in the beggar's eyes
Shrivels out as he comprehends
He will have no supper tonight.
I revel in his silent cries
Of loss, dismay, and yearning.
His moan, my laugh.
His frown, my smile.
His distress, my pleasure.
His hunger, my satisfaction.
Then I leave my trophy to the starless sky
To relish and dispose of on its own.
And I gallivant about on my headless steed
To find someone else worthy of corruption.

Hell hath no fury like a woman scorned
But a woman scorned hath no fury like Greed.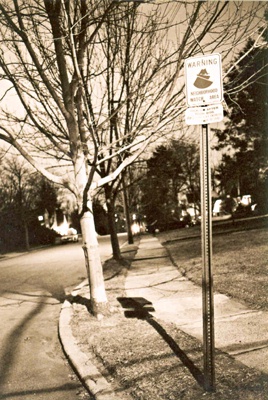 © Samantha G., W. Orange, NJ