Gone
July 17, 2009
She was coo- coo
Just like the reaction of a young child who was never rewarded with a Popsicle at the end of a summer weekday
She was funny
Just like an Ellen DeGeneres show replayed too many times to cure boredom
She was excited
Just like a group of teenagers about to board on a roller coaster that temporarily damaged your brain
She was scared
Just like a parent who waited too long to tell her children bad news
She was frustrated
Just like a teacher that spent days explaining a math lesson, but the majority of the class still failed the quiz.
She was motivated
Just like the underdog of a soccer team wanting to be the captain of the squad before the season started.
She was special
Just like a childhood keepsake that you could never give away, whether someone would pay you for it.
She was a girl who worried more about if the Hannukkah presents that she asked for were too pricy than a girl worrying about looking as slim as any other kid her age.
She was out of this world unordinary and no one could see past the Harry Potter like glasses and Lion-Queenesque hair.
She was clear as glass to me. I could see right through her. And she had so much to say to the world.
But she never got a chance.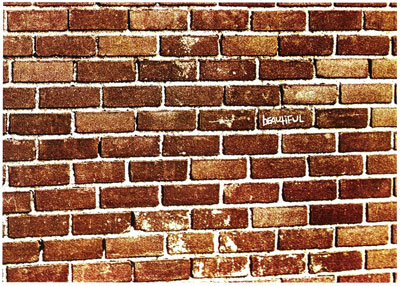 © Michelle M., Plainview, NY