Through the eyes of a child
July 15, 2009
Is this normal? The world?
Look around you and tell me.
We are not surprised by the warmth of the sun,
The rotation of the earth.
We do not stop and watch the sun rise,
For it shimmers over the horizon regularly,
And casts the day aside as it sets too.
The bark of a dog becomes regular,
And putting colors on your face to look pretty,
The clashing waves of the ocean,
These things don't faze us.

Remember being a child
Everything new, curious, shinny and exciting.
The sun popped out of dark sky,
And it lit the world, warmed your face.
And you watched amazed as birds flew,
Fluttered your arms helplessly, baffled you couldn't
Back when worms were born
From water that fell from the sky,
And littered the pavement with squirmy bugs.
Yet everything has become habit
We no longer question life,
See it as the curious, amazing thing it truly is.

I long to once again have the curious eyes of a child
Wonder how a clock ticks,
And why water got me wet.
Wonder why I wasn't floating away,
And wonder why people got bigger,
And friends and family died.
I long to be a child.
Be innocent once more,
So things would be a surprise,
And I wouldn't be apathetic
To the wonder of life.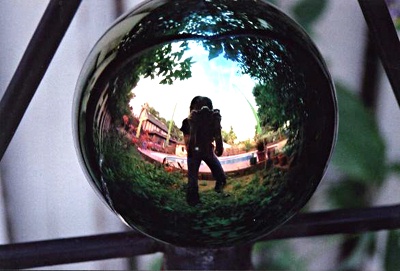 © Alexandra T., Chelsea, MI