July 08, 2009 (a)
July 8, 2009
The sounds of deep summer
Buzz at me through the screen door
I stand behind to block the chill
That shivers my body after I near water.

You laugh at me through the phone
And I giggle in response.
We talk all through the night
And I feel like you are there beside me,

Watching the moon come up
As the sun finally decides upon slumber
While the mosquitoes race the lightening bugs
Throughout Daddy's green carpet grass.

I watch as the neighbors play ball,
My siblings run about,
Taking care not to trample Mommy's flowers,
The ones I talk to you about in color.

I love the way you make me feel,
The way your sense evokes my laughter,
And no matter what time of day,
You are always willing with open arms.

I can feel your breath as if it is
In my ear
Where you whisper to me
I love you.

And I no longer scared
As though it was the first time,
Reply.
I love you, too, forever and ever my honey.

You say,
I'm counting on it, my baby.
My smile comes gently and I turn my head softly
Towards you.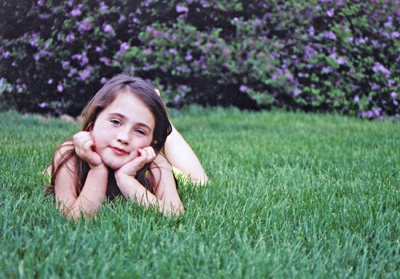 © Brittany S., No. Platte, NE