White Spaces (revised)
July 8, 2009
She was born into the world in the rainy month of May.
Her mind was simply space, which was filled without delay.
And as she grew, the void was filled. One could even say
that the blankness in her head was doomed to never stay.

Dolls and dreams and magazines were rooted in the chasm
Which became a pleasant clutter, the more that she imagined.

White spaces in the mind recede with passing time.
People think that they don't need them,
but they can't recall the freedom
that only infants own.
And had she ever known
that white spaces do not stay,
She would have wept inside her room
And slept all through the day.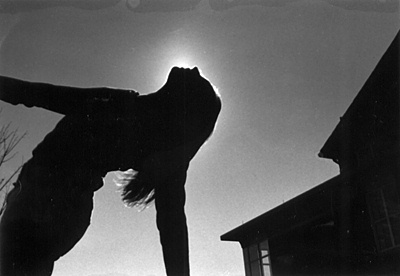 © Alexandra B., Marblehead, MA