It's Still Love
July 7, 2009
You're not the hero saving the day,
just the coward who runs and hides.
You're awkward and shy,
And I have to push before you move.

If life were a movie
you wouldn't have the lead role.
You'd be at the end of the credits
playing a forgotten part.

You're no Prince Charming
Guess I won't get that slipper back
happily ever after was too cliché,
at least that's what you say.

No one expects you to astonish
Most people don't know you're there
You sleepwalk through life,
And nobody really cares.

You are no Romeo,
I don't get a fairy tale romance.
But it's still love to me.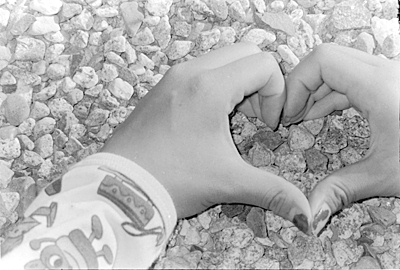 © Caitlin T., Marblehead, MA