Do I Offend You?
July 3, 2009
Do I offend you?
Is my appearance repulsive?
Do I upset you with my attitude?
Are my cloths too strange,
My fashion sense too different?
Are my words too vulgar,
My actions too loud?
Do my ideas make you cringe?
Does my philosophy make you shiver?
I dare you to say yes,
To tell me that I am repulsive and vulgar.
I dare you to tell me what's on your mind,
What you really think of me.
I dare you to open your eyes and see.
But most of all,
I dare you to be yourself.
I was like you not too long ago,
Afraid of what others thought of me,
Afraid to be loud and vulgar and different,
Afraid to be beautiful in my own way.
I tried to conform, but I couldn't.
It wasn't the real me.
So I became who I really am.
I dare you to do the same.
Before I leave you to ponder and weigh my words,
I want you to truthfully answer me one question;
Do I offend you?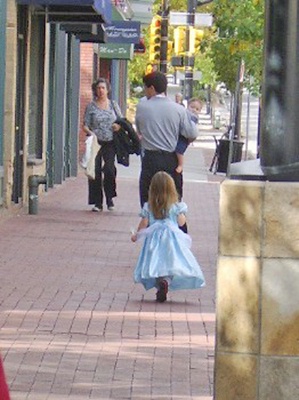 © Kristen T., Tulsa, OK