Real Love
July 3, 2009
Love,what is it, really?
obscure hate on Earth?
Hell like a heaven of pain?

You cry, you live,
you cry for dead loved ones,
ignore those who live.
You tell me you killed her;
the one you loved;
how can that be real love?
only love you hate;
you think love is not neccesary;
you know that's a lie;
you believed it yourself.
Is destroying a life the result of madness?
You fought, you killed and then committed suicide;
that's what I call Hell on Earth;
not love,like you said.
Love is light into darkness;
more like magic than a simple feeling;
love is giving life;
it's letting those you love go and not follow;
is being loyal and never tell a lie;
is not living through hate and torture.
Hate will always be there but love will never leave;
your merciless soul,your heartless chest;
real love can still be somewhere in there.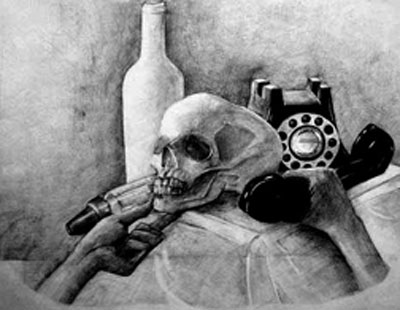 © Xiao H., Naperville, IL