Little Love
June 26, 2009
Didn't believe you were really gone,
Couldn't understand the tune to this song.
Didn't wanna play the sad harmony,
Just wanted to see you free.

Never again could you hold my hand,
Dance across the open land,
Hold you in my arms so tight,
Protecting you from terrors of the night.

My little child,
So frail so small,
To hold you again,
Would fix it all.

My love for you
Is an everlasting one
Please come back,
Your mamma's home.

I wanna see you grow real tall,
Live your life how you want to.
Get into a fight over something small,
The come to me to cure it all.

Please come home,
My little love,
You've got a life,
You should've lived.

Here or not,
My love runs hot,
You will always live on,
In the memories I hold.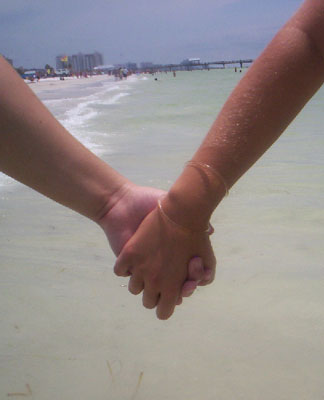 © Belinda H., Palm Harbor, FL