Unfixable
June 24, 2009
I keep my eyes down
As I walk to the car.
It feels silly to have to
Call my mom to pick me up
Instead of taking the bus,
But it worked.
I didn't see you at all today,
But it makes me sad.
Deep down, I want
To see you.

We ride the same bus,
We have almost the
Same class schedule,
And we live not too far apart.

I could have sworn that
You were the one for me,
But not anymore.
I gave you my heart,
And you shattered it
Into a million pieces;
Unfixable.

You act like nothing
Ever happened,
While I struggle to
Keep myself together.

Whenever you smile at
Me in the hallway,
Tears start to form
In my eyes,
And I feel like
I can't get enough air.

I keep hoping that
You'll walk up to me
And apologize,
But I know it's probably
Never going to happen.
And even if it did,
Would I be able to
Forgive you?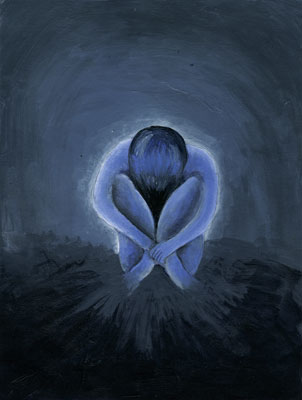 © Becky F., Sacramento, CA