Teenage Rebellion
MAG
Why?
the mom cries, why purple
hair? Your hair
was so beautiful before and now
it's disgusting, and the daughter
doesn't care, why
not? she says.
Deduct, says
the teacher,
I hate
geometry, says
the girl, and scrawls
big black
letters on her
notebook, I don't
want to be here,
she knows.
And writes,
I got asked
to the dance and
why not? He's
okay, I guess, in
her journal, she's
not doing her math homework, well
sometimes you can't deduct, you
know?
Sometimes I wish I knew
she writes, where I'm going - You're
going to be late! yells
her mom, and it's
true, but I don't
care, she thinks, if
I'm late to school 'cause
sometimes you can't deduct, and usually
you don't know, and
Sometimes I wish I knew,
she writes.
I wish I knew what I need to be.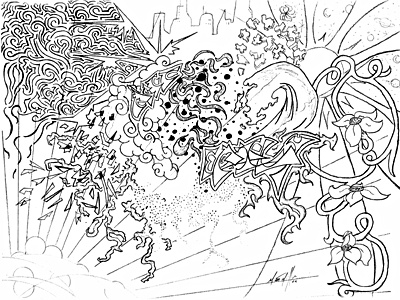 © Matt M., Ponca City, OK