Summer
MAG
Summer's the girl with long blond hair.
A strand breaks loose
from a purple silk ribbon
embellished with three jewels,
one for each boy she's kissed:
Fall, Winter and Spring.

Fall was a letdown,
lets down the leaves and the flowers.
Winter's bitter,
Allows no blue in the tired sky.
Spring is a tease,
70 degrees, but not sticky enough for Summer.

Taste of warm delight:
strawberry shortcake,
the buds of Summer's tongue
are on trees and bushes
while open only when the temperature
is right.
Ready to take out the bundt,
the sun a source of heat.

A sip of rain
fills her cup
not to drown her,
just to quench a needed thirst.

She's spotted at a beach.
Sand flies in her eye,
and memories of a kid playing Frisbee,
salty smell drags her senses.

A sling chair with green and white stripes,
legs stuck in the ground.
An umbrella with a pattern:
pink, white, fringes, a point.

A wave of illusion:
fish dance on water,
fins flutter on sand.

Summer's last kiss
is on the night of her leaving,
a sweet sensation
of her final moment in August.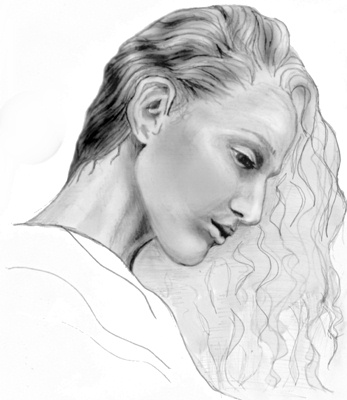 © Danielle H., Anchorage, AK