Just Like You
June 11, 2009
Shouldn't the first time
be more cathartic than the last?
He'll lay Baby's Breath on your chest
only stopping to taste your breast
as a plea of permission
to chase away your inhibitions
to pass childhood
with a long awaited release
and pass motherhood,
butterflies,
vitality,
and Lilies of the Valley
to reach the heart.
You'll cry afterward
because you gave it up
but he got some
now laying claim
to your last shard of innocence
no hum drum dee dum ho hum relevance
just evidence that
you're no longer in a state of grace.
At least you want him
to love you
but Cupid's off duty
until further notice.

Shouldn't the last time
be less stressful than the first?
without the time needed to coerce you
into the so-called worst
It only hurts if you let it.
Your mind will wander to the church
but just forget it.
Take it as slow as you can handle it.
Savor it.
Feel as though you're melting
into another skin.
only moment of clarity
beneath hours of confusion.
Let your body's mind
be your passion.
Give it back to him.
and breathe ever so rhythmically
your mind's eye became a simile
for these doors of war
unwillingly opening
giving you sight into the future
transcending your limitations
whatever they might be
Sing to me so softly.
Strumming my pain ever so lightly
'cause you don't want to end up like me
how complicated life's dance can be
striking melodic nerves like lightening
his muscles tightening
will it really be that frightening
to see his blank expression
vacuous looks without emotion
mind and body contradicting
as he emits a potion
as a result of rhythmic motion
so fluid as the ocean
but they'll stare…
and wait silently
for the cacophonous music to continue
that won't reduce the carnal sin you
desire to feed what's within you:
a monster which isn't there
but they've convinced you
you've fallen heir to
the villainous creature
holding food above the distended bellies
of Zaire and Burkina Faso.
This was not the dream of Timbuktu
And despite that few will go to heaven
When the time is due
They'll still fail to believe
That they are just like you.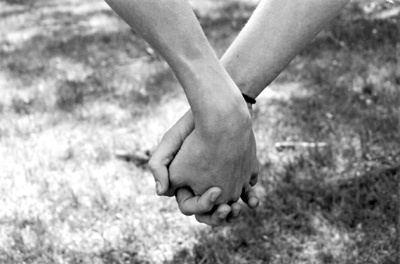 © Alexa T., Pompton Plains, NJ