How it is Now
June 10, 2009
So. It was, is now. That way.
Im sorry
Seems anymore, that's all I can say.

Pushed in between the outspoken,
Harsh truth?
Each cutting word passed a none forgotten token.

I try to view this world.
Me
Into something new, Unfurled

And I must say in truth,
It is not
Beautiful, the way I live this youth

I don't talk. Except to say
Everything
Me. you. What I am not, today.

I do, and somehow, don't understand.
Everything.
I'm sorry. I can't conform on command

But that's not what you request,
No. Just
For all you say, that I don't protest

Simple answer, I see it is within,
My reach.
I don't reach out, just to what I've been

And I don't want this to be
What it is
Now I don't seem to see

Your point of view starkly misplaced
Compared
To what? Everything I've faced



But there it is now, out to see
Not your fault?
Everything quite Plain to me

In truth this blame must take its place
On me
I must say everything done I don't wish to erase

And yet in you I cant understand
The inability
To now know. This is where we stand.

Other then love of one
And another
Sleepless nights, all seems undone

I can't explain what I can't know
This thread
I see now. Weaker it grows

So that is all. All I wish to say
Ok. Not
True. But everything still in disarray

I cannot speak until I know
My mind
And I cannot know

Until this is where
I find
Myself. Yourself everything in repair.

And how it is now.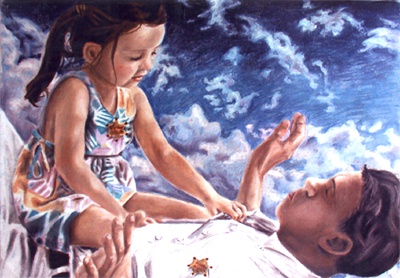 © Meg S., Andover, MA