Papa, Remember Your Mia
MAG
Papa, as you sit and your eyes do not see me,
Do you remember when you chased me through green grass?
So thick it tickled our feet
I ask you who I am
And when you answer Yolaine
I cry
Yolaine is gone
And you are gone
Papa, do you remember
When you taught me how to ride a bicycle
And I fell and cried?
Papa, say something
Smile
Anything
I ask you again who I am
And you say.
Daisy
Daisy is gone
I am gone
Everyone is gone
In your mind
Papa, do you remember your Mia?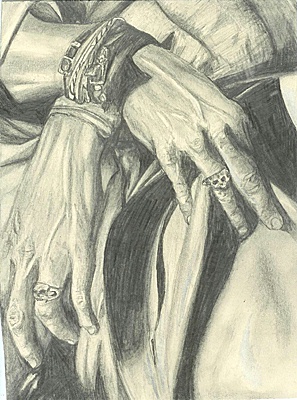 © Angela K., Kansasville, WI