Words of a Self-Proclaimed Scholar
May 28, 2009
Words are useless,
unless you
use
them right.

Action is in vain,
unless you
really
want to end the
pain.

Sorrow is for naught,
until you
actually
grieve sincerely.

Happiness is paltry feeling;
Joy, a better quality.

Lust is a cheap rental;
Love an undying credential.

Life is silly;
Death a joke.
All of it really
makes me want to choke.

War is ignorant;
Peace a dream.
All of it sounds as
believable
as a city built made of
whipped cream.

Ha Ha,
Ha Ha.

I think we should
all realize
that Life is but a
vapor—a
candle in the breeze,
something not taken lightly
like crackers and
Swiss cheese.

Ah, Life—
what a damned facade!
It makes me want to
nod.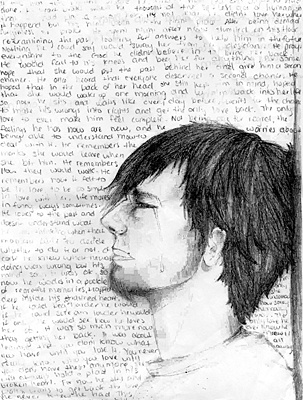 © Annie M., Columbiana, OH