We walk in the garden
June 5, 2009
We walk in the garden as once in May,

When flowers smile and tell their names,

We closely knit our way.



A dead leaf would not cause a grief,

When we are roving side by side;

Your hand lies in mine.



And to your cheek and to your brow,

Should my mind and pride and envy bow

Like a college of cardinals.



But to the end of this wayward road,

One must take leave as there are two,

And you choose the other.



So long my friend, and so your voice,

Six years after and we can palse to breathe,

And thus walks all-alone.



But don't you forget the days in shrine,

When a leaf ripples not our loving minds,

Your hand secretly presses mine.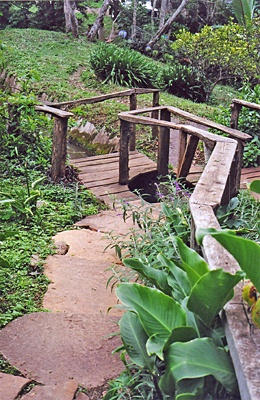 © Ray S., Clovis , CA