home for flowers
MAG
May 31, 2009
sitting at a home made for flowers
and little girls with bright dresses
and smiley eyes,
we painted a patchwork canvas,
a collection and compilation
of colors images personalities.

I did a stretch and my foot told my ear
that I was happy.
I felt shapeless
and this was good
things felt very abstract
and nostalgic:
I didn't know plastic from princesses,
baklava from sheets,
crumpled like wrinkles.
smooth.

I feel so much heavier than all my friends
and I know we are all equally worn,
just as tired yet awake as everyone else.
I just can't seem to catch up
when they walk
and wear skirts like I used to
all I do is sleep in baklava
and eat bagels,
while thinking that it will all be
gone soon
and that home must be left in less
than two years.

your home is for flowers
and mine for seeds
I am still growing
though feel desolate
and worn.
nomads walk here and set up tents.
oh, I wish you all would settle
and stay here with me.

my roots don't go far
though rooted I stand
in whatever place I last was where I felt warm.

my purple plastic heels feel too high
and the purse that made noise broke yesterday.
posture correct, I sit here
and watch a baby sleep on a monitor;
his parents are away.
I think about how his childhood is beginning
and this new house will be his,
made for flowers
while mine is covered in ivy.

I will take seeds with me
in little plastic bags,
travel to Ukraine and Israel
and Sri Lanka.

I feel so slow and fast at the same time.
so permanent and temporary all at once.
a home made for flowers that is lacking
in fertilizer.
quenched for inspiration.

look here, I can be lush and green.
photosynthesizing your words into food.
my cell wall's been attacked and I feel
walls
melting
now.
smooth
and
slow.

I can connect to you and your sunlight
feels nostalgic
like a familiar sense of warmth.

my house is for flowers, I know it is true.
things are only gone if you let them be.
if you drop the seeds
and don't water them diligently.

I am rooted.
I am weeds.
I am here and so glad that
little children play and cry
because it makes me feel a little
less heavy when I walk.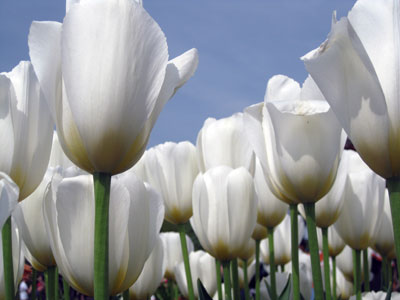 © Amanda S., Glenmont, NY