She's like walking sex
May 26, 2009
She's like walking sex
in those stiletto heels…
GOD I loathe her
dangerous jealousy burns.
At best I'm half of her
curves of a bottle
walks like a model
seduction boils in her eyes
draped by onyx long lashes
skin as smooth as passion
she makes sexy a fashion
I want to be her...
And the proportions of her figure,
guys stair where their hands would linger.
Temptation burns in their fingers.
Pressure to give into her desire,
while lust burns in them like surging fire.
They'll fall to their knees
to bag her please,
she thinks its so delicious,
every boy at her whim
their obsession makes her grin
a body unfailingly erotic
hips perpetually hypnotic.
God!! I hate her..
I could never be that..
she's so perfect.
The kind of girl who is polished
without defect
blessed with perfection
legs so long
that you'll never forget
the way she walks.
And your heart, she'll captivate
With her faultless face.
Hated by all women
and desired by all men.
She's walking sex
I could never be that perfect.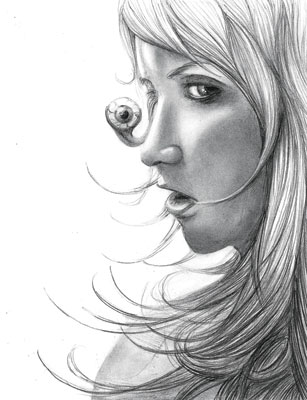 © Jessica P., Bethel Park, PA