Of High School Sweethearts
MAG
May 24, 2009
We are outlawed here
Spit on there
Take refuge in the sewers.
Under the sacred night
I hold you tight
Tighter
Tighter
Until we meld into one
Smoldering spirit.

I move to kiss you
Miss you
Fall into your eyes
Down a shattered hallway
Where your warmth seeps through
Tickling me.

I stumble into the field of our dreams
We sleep together under a tree.
Our art falls from our hearts
Takes root
Grows into a home
That will never be.

Too soon we split
Not in a mushroom cloud
But a soft good-bye.
Your love comes back
In a text message
Sweet and plain
Black and white
But cold as night.

Some day love will win a fight …
Some day we will hold hands in daylight …
But if our love dies
The moments in the sewers
Will suffice.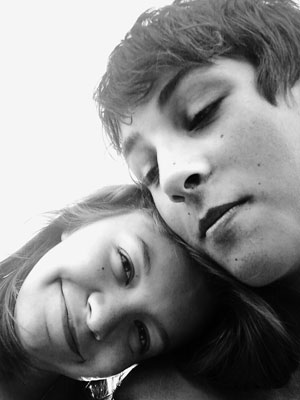 © Mollie D., Stacy, MN