How Much Time Does God Need to Answer My Prayers
May 7, 2009
Staying up late at night, paranoid and shaking with the chills of anxeity.

Its funny how I'm actually still alive, yet I breathe a broken air.

I pray over and over yet in the back in my mind I wonder do I really believe in God.

I'm not saying I'm not a Christian its just I doubt like everyone else.

My prayers haven't been answered but I guess God needs time, because you know he has a plan.

I think I screwed up my plan and I almost shouldn't be forgiven.

All theses millionaires happy or not they probably prayed for that.

Yet I pray to be relieved of Satan's disease(deppression)and I sit here poor in self love so I just wonder.......

How much time does God need to answer my prayers??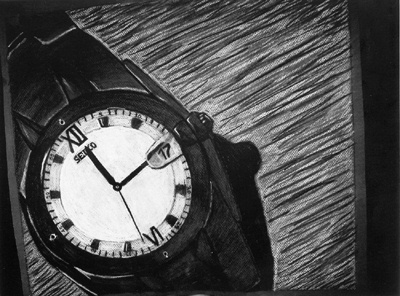 © Rachel U., Danbury, CT