Quick and Painless
May 20, 2019
Death is just a businessman,
And God is still retired,
I died and went to heaven -
But messed up and then was fired.

My mother is Medusa,
And my father's a sad clown,
My siblings, they are robots -
They're so up that I am down,

Existence loves me like a chainsaw,
It just won't leave me alone,
I gave infinity my number -
Then I went and lost my phone.

No matter my prescriptions,
I always feel so dead,
I wanna go puke up my shadow -
And these thoughts up in head

I know that someday I'll be something,
There's just no time to stop and cry,
But when I choke to death my demons -
I'll regret not saying bye.

Cause I don't want it quick and painless,
It should be painful and profound,
Life's not meant to be slow and subtle -
Survive solely to confound.

Come join Satan - Go see Shakespeare,
Live like Sylvia - Or write like Swift,
Existence is such garbage -
But awareness is a gift.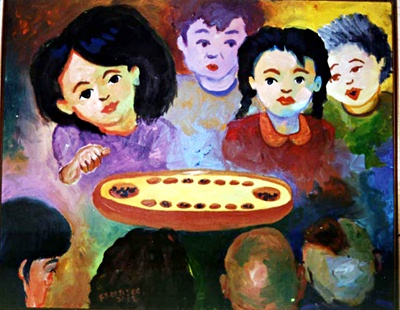 © Fransisca A., Surabaya, Indonesia