Coal Minor
March 25, 2019
He lilts in the strange radiation.
In the sun he rarely sees.
He poses, tries to smile;
Nice ladies will see this.
Women and men that will cringe
And hide him away in wastebaskets.
Little man in his oil cap.
With his lips hidden in coal.
To toil in the hot and wet
Until his brittle bones snap.
His eyes do not plead -
Not intentionally.
He's just wistful.
What did the camera promise?
He hears a foreman shouting.
A filthy arm dashed against
A clogged nose.
Knock out the thick dusts
For one quick breath of air.
And the wind blows on his back trying to strip the empty fabric from
his limbs.
Did he think of this photo as he went down;
That would carve his face in history?
What good does it do him now.
He heard the shrill cry of a fateful slip.
Did he chuckle, 'there's another one'.
Or maybe the horror hadn't lost it's grip.
Let his mind slide along behind
And sleep, though his body
Goes on.
Just the sounds of a coal mine,
Just the beat of his heart.
And if it wasn't him next time…
Then maybe he might make it out.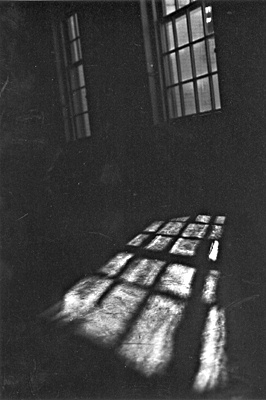 © Mary A., Fullerton, CA