Ode to Dani
January 7, 2019
Dani, I'm the only one allowed to call you that;
If someone else tries, they get corrected.
My life, by you, has been so affected.
I love you so much, though you can be a brat.
You are truly the best friend a girl could ask for,
You are always real, and never fake.
To hear you have been hurt, it makes me shake.
Forever and ever, that is what we swore.

I remember how much you love MGK,
You listen to all of his songs, and can't get enough.
You can have him, since your hurt, don't call my bluff.
I know he's your "bae" but he's too old for you, okay?

Dani, please stay strong, I know it's hard,
But you have to stay here, don't leave us.
I know that you're hurting, but it'll get better, and plus,
You swore to me forever, and if it ends, I'll be scarred.

I love you Dani, just keep that in mind.
I'll always be here for you, just call.
You're my favorite person, cause we're both small.
You lead the way, I won't be far behind.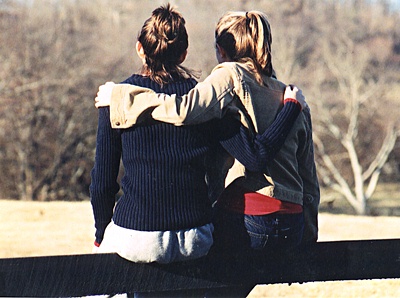 © Jaime M., Wichita Falls, TX