In the Eyes ofan Angel as the Heavens Fall-- Depression Too is a Disease
November 6, 2018
Idle minds ignore what they don't want to see.
In a metallic world mechanical people only seem to breathe.
They sit and let their gears rust, no whirling at the seams.
I pretend to perceive battling colors, the war is too vibrant, never serene--
Because they don't want to know of my dull, dilapidated dreams.
They listen to autotuned voices, the music a simple beat.
I hear the world around me, screaming voices, the yelling-- obscene.
They say the world smells of cinnamon, the wind of cloves and trees--
All I smell is wintry sky as the heavens fall on me.
They say illness is a rose with thorns for all to see.
But deeper sharper thorns are hidden behind bramble leaves.
I am not sick in the eyes of serendipity.
And yet when salty tongues flare-- no sensations consume me.
They say look to the stars, glance up before you dream.
For the moon's light will give you life, translucent as it may seem.
Wisdom lies- this pain is now, tomorrow will set you free.
Only I know my captive mind's possession over me.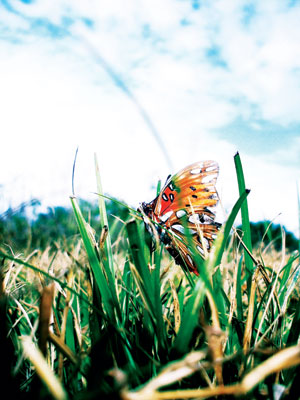 © Ashley B., North Port, FL