What is Inside
November 2, 2018
I'm not comfortable with my body
I'm not comfortable with my hair.
I'm not comfortable with my choices,
Or the clothes I wear.

I can't speak to my friends,
Though I hold them dear.
And the confidence that I'm lacking,
It brings me fear.

My body shakes,
And it's hard to breath.
My head aches,
So I sway in the breeze.

I close my eyes,
And shut out the light.
No one is caring,
No one to hurt or fight.

All noise is to loud,
That's why I'm out with the trees.
It's my safe place,
My home ground,
My place of release.

Alone is my home,
Darkness fills the air.
I'm asleep but awake,
And no one cares.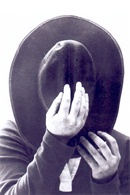 © Christine W., Waynesville, OH