Blackened sky
April 13, 2009
A blackened sky of night,
Like a withering flame in the dark,
A shadow deprived of light,
A frozen, still-beating heart.

The droplets of water,
That slip through the cold,
Like frozen shards,
And the fables you told

Did you realise then,
That you were the one,
Do you realise now,
The things that you've done?

So the wind can blow,
And the trees can sway,
And the sea can whisper,
'To fight another day'

So the owl can fly,
In the cold darkness dawning,
A melancholy whisper,
And murmured warning

And when the darkness flees,
And the light prevails,
When the blackness ebbs,
Like your used-to-be tales,

The wind will dance,
To a silent encore,
And the sky shall,
Be blackened no more.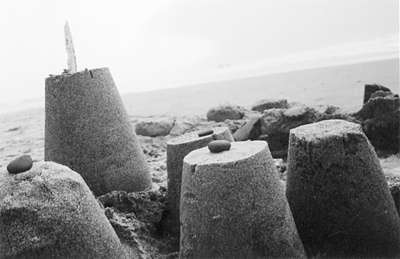 © Lydia D., Seattle, WA