I can't tell you much
MAG
April 12, 2009
Sometimes
it's nearly impossible
to try to pry the stitches
off my lips

Too much of my energy
wasted on screaming
behind the seams
thinking, knowing
there's some sound escaping
so why isn't anyone
saving me?

I can't take
the pain that
comes from
trying.

Trying
is useless when I
know it won't work
because my lips hurt
the effort is draining
so I stop
and the scabs frost over
stitches
turn into scars
and I look normal.

But no one
sees, I can't open my
mouth, can't form any
intelligible sound, it all
just comes out as a mumble.

Breathing is hard,
I wheeze when I do
and it all whistles
and it all reminds me
of how my grandpa breathes.

Are my lips, my lungs
am I that old, too?
His shoes don't fit
but our breath is in rhythm;
how did I fast-forward time
waste my breath
trying to cry before I
could even form my mouth around
the word "Mommy"?

No consonants
can be made,
the vowels just drip from me
like a leaky faucet.

Useless
my failed attempts are used
on any passersby who
say they want to help
but really just
use that excuse
to be able to whisper
about the internal lisp when I've left.

Can I speak?

Can I speak
when obviously
no one will really hear?

I tried it before.
screaming.

No one heard.

But I used to speak.

I used to speak.

Used to speak.

To speak.

Speak.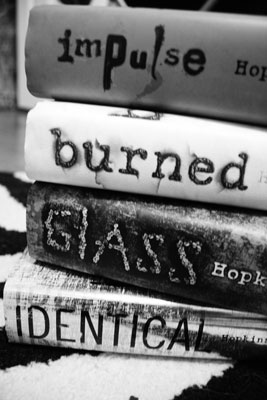 © Bria B., Valrico, FL