We Pave Beauty
April 11, 2009
Lives crowd themselves together
desperate to walk on that concrete. Graffiti,
only another attempt
to bring colors to the merciless gray.
They raise lights into the sky
to discover that they blot out the stars
and make the sky look as dull
as the roads that they drive on.

The alleys weep black tears
into the sewers where the rats drink nothing
but the residue of rubbish and chemicals
that only wanted to make yards
a bit greener.

Factories vomit into the sea,
it was eternal
now shines with the thousand rainbows
of the oil coat
it never wanted to wear.

Still the gray spreads.
green turns to a blazing carnelian
as a patch of Earth is laid naked
for the Sun and Moon to laugh at
so they can till their fields.

The wind can only marvel at their folly
as it navigates its way
through the labyrinths they have constructed
and chokes on pillars of smoke.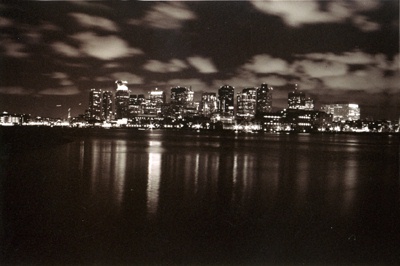 © Hoang P., Rochester, NY