Screams
April 11, 2009
She sits alone in her room.
Just listening to all of the worlds rejection.
The whispers and the screams.
The nightmares and the dreams.
Out of all this, her own voice is the loudest.
But her screams impale and suffocate all others. The whispers are her alter ego telling her she can't, she never will, and she shouldn't attempt.
Her worries spell themsevles out in tea leaves.
Her fragile, broken, damaged heart is being choked with barbed wire of her own doing.
Pins and needles: numb her body.
Pins and needles: put her to sleep.

She awakes in darkness of her own devastation.
Skin is cold like the pavement she walks upon.
Her demons chase her through the garden of thorns and weeds.
Thorns: digging in under her fingernails.
Weeds: grabbing at her ankles.

Pins and needles: tangle her body.
Pins and needles: wake her up.

Scared and alive, sitting up in bed with damp black hair sticking to her face.
Saltwater tears burning the cuts on her arms.
She runs hot bathwater to wash away her sins.
Scrubbing her skin raw, she screams and screams.
Breaking the mirror, busting eardrums.
She goes to the medicine cabinet, and down every pill and liquid that she can find.
Bottles fall to floor, surroudning her body.

Shadows dance over the walls.
Rats squeal in the floors.
Water dries on her red skin.

Pins and needles: numb her body.
Pins and needles: forever put her to sleep.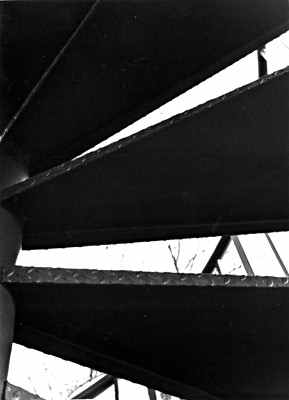 © Kelsie B., Copper Canyon, TX