Where do I stand?
April 7, 2009
where do I stand?
when I feel alone somewhere.
when I have friends
but sometimes I wish I didn't
because they've hurt me
they've turned against me

where do I stand?
when I don't understand my feelings
when I go to sleep I cry
because I feel lost
where is my place
what is my meaning

where do I stand?
where do I stand when I can't smile
my smile is hiding other feelings
deeper, and more complicated feelings
feelings of guilt
of loneliness
sadness maybe?

I don't meet up to my expectations,
nothing ever does.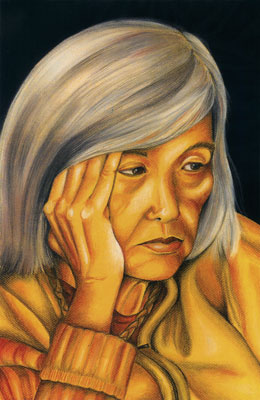 © Kaitlin C., Forest Hills, NY