Evening Walk
July 5, 2018
The evening paints itself indigo.
She watches the sunset become a goodbye.
The cars whisper quietly as they go
And the summery stars hang low in the sky.
The concrete gleams golden under the lights.
The swaying trees wave farewell to the day.
She hears nothing but quiet, and she feels alright.
The song in her memory won't fade away.
The song was a piece of her, she realized.
And so were the stars, and so were the trees.
She looks up in wonder at the violet skies.
She lets herself fly away with the breeze.
She walks, and she thinks about her own story
And what it means to live in this world.
She is unimportant, and she seems quite boring
But there's an infinity inside this girl.
The stars hang low and the streetlamps shine bright
For the unnoticed beauty not all can admire.
An ordinary person, an ordinary night.
A universe wrapped in the evening's sapphire.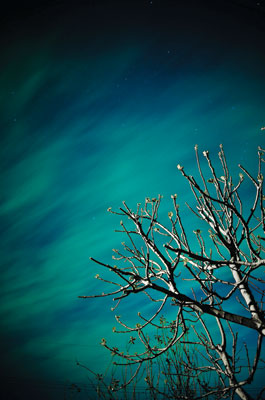 © Chyi-Dean S., North Tustin, CA