Violent Video Games Shouldn't Be Banned
March 18, 2014
Good morning, ladies and gentlemen. My name is William N and I will be representing the group that will argue why violent video games should not be banned.
My first point I would like to state is what our group believes to be the definition of a video game. A video game is a game played by a person who uses some sort of control to cause something on a display screen to do some sort of action. In words most people understand, a video game is a form of entertainment where the player participates in some sort of virtual story or action.
Video games have become a popular form of entertainment ever since they were first created. As technology has developed and gotten more advanced, video games have done the same. From Pong to Pac-Man to Street Fighter to Assassin's Creed, video games have gradually also gotten more realistic. This development in realistic graphics has led to some video game companies to create more violent video games. While many adults around the world would argue that these video games should be banned because of their level of violence, these violent video games do not deserve to be banned.
There are a wide variety of levels of violence in video games. The most appropriate level of violence for children is rated as E for Everyone in the U.S., with games like Super Mario Bros. and Family Game Night having this rating. The highest level of violence is shown as Mario squishing a mushroom.
The next highest ratings in the U.S. are E 10+ for Everyone 10 y.o. and up and T for Teen. These games have mild to somewhat high-levels of violence, games such as Lego Star Wars, Dragon Ball Z, and Batman: Arkham City having these ratings.
The final ratings in the U.S. are M for Mature and AO for Adults Only. Games with these ratings are classified as containing "extreme violence", with titles ranging from Assassin's Creed to the original Grand Theft Auto: San Andreas. Very few games come out with the AO rating, and when they do, they receive almost no advertising and are strictly sold only to adults.
Kids (especially teens) are more attracted to these T and M rated games because of their level of violence. What a lot of these kids want when they get these games is to have a sort of status, where they can go into school the next day and say "Hey, I just got the new Halo game.". Other kids that don't want this status simply want the game to release some aggression. After all, they're taking out their anger on a computer program, so there's no harm done to any living things, people or animals. Then there are the other kids, who feel that these are the only "cool" games on the market. Who really wants to play Super Mario Bros. until the end of time? These violent video games create a special kind of adrenaline rush that you can't get from jumping on mushrooms all day.
For every gamer out there, video games have one main purpose: a means of escape. Video games have become not only a form of entertainment but also another way for people to escape reality and to enter their own virtual fantasy. No person (except for the mentally ill) will actually go out and buy the new Call of Duty expecting to get actual training on how to handle a gun and kill people. Once a gamer finishes playing a video game for the day, they jump back into reality, where most of them (again, not counting the mentally insane) continue their normal daily lives.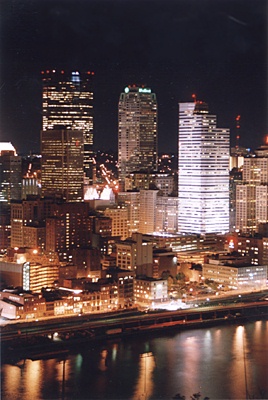 © Dena G., Pittsburgh, PA