Snowboarding
August 14, 2010
Snowboarding evolved from three sports: skateboarding, surfing, and skiing. You need a helmet, goggles, and protective footwear. Snowboarding was invented in the 1960s and 70s. It became an Winter Olympic sport in 1998. In 1982, the first national snowboarding race was held near Woodstock, Vermont. In 1983, the first worldwide snowboarding half pipe championship was held at Soda Springs, California. In 1985,the first snowboarding world cup was held in Zurs, Austria. In 1994, the International Snowboard Association (ISA) was founded to provide universal contest regulations.

Hannah Teter won silver medal for women's snowboarding half pipe. Hannah was born on January 27, 1987. Hannah Teter won gold at the 2006 Olympics at age 19. When she was young, she was given the title Dare Devil. Even though she is a snowboarder, she still caries on the family tradition making maple syrup. She loves traveling around, meeting new people, and snowboarding for fun and competition.

Snowboarding tricks have a whole lot from the basic wall to challenging 720. Tricks have to do with projection, Newton's Law of Motion, and basic physics. The worldwide known trick the 360 is a full turn.

Equipment has changed too. The rider is made out of wood, p-tex, fiber glass, and metal edges which helps with the friction on the snow. The boots are connected to the board so the board doesn't go flying off your feet.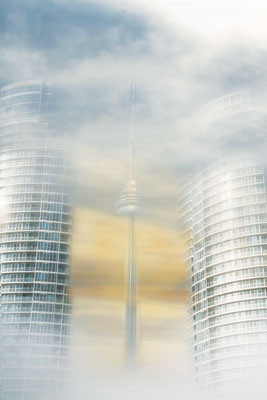 © Micha C., Toronto, ON, Canada