A Question Mark?
September 5, 2009
Pick up an easel and a paintbrush because I'm going to paint a little picture for you. A young girl, about your age, is sat at her desk. She has long voluptuous, chestnut curls, just resting on the back for an old wooden, white chair. Her blue eyes are framed by a smart pair of rounded metal rimmed glasses. She is wearing an old blue shirt that just ended up in her ironing pile, with some brown cotton trousers and her battered yellow slippers with a faded, half-hanging off red poppy on the front. In her pale, cold hand she is holding an old biro she found in the kitchen draw and on the desk in front of her is a piece of plain paper with only a question mark written on it, at the top of the page.
"A question mark?" You may be asking. Well, the girl is quizzing herself with the same question. The reason why she has put a question mark at the top of the paper is because that is the title of the article she wants to write. The article she is trying to squeeze out of the corners of her brain. She asks herself simple questions that have a lining of difficulty and confusion, like: What must I write about? What should I write about? What will I write about? All similar questions. All same answers… She does not know.

But then she asks herself another question. A question that lingers in her head longer than the others. A question that makes a small wrinkle appear on her smooth forehead. And the question? Why must the article be about "something"? Why should everything have a meaning, a definition? Why should things have a point, a bottom line? Why can't somebody pick up a pen and just write about… Well, about nothing but something. With that she wrote. She wrote till her beating heart was content with her accomplishment. Do you want to know what she wrote?

You just read it.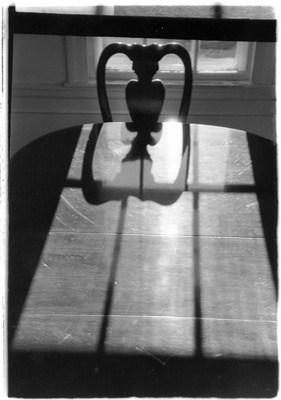 © Ben Q., Marblehead, MA