Responsibilities
November 1, 2016
There are many responsibilities that citizens of a free country should follow to honor God and their country. These include submitting to authority, to pay taxes, to honor those who deserve honor, to be honest, to pray for our leaders, and also to respect the law enforcement of our country.

First, we should submit to authority because God put them in their place of power. God places people in government to be a force for good, and eliminate evil. Not always are peoples of a government righteous and God-fearing but God can still use them to drive out evil. The only reason we have anything to fear is if we do wrong in the sight of the Lord. The Bible also points out that those who resist authority will "receive to themselves damnation". God has his hand in all the workings of the government. We just have to trust that he will do what is right for the country.

Next, paying taxes is a huge part of being a citizen. Jesus himself said to give to Caesar what is Caesar's. Also, in Romans chapter 16, Paul reiterates that it is a citizen's duty to pay taxes. Taxes keep our economy healthy. Again, leaders are guided by the Lord to do what is right concerning this matter. Not always will they be reasonable and just in our eyes, but God has a purpose for every ruler that he places in office.

Thirdly, we should honor those in power. The Bible says in First Timothy to respect those who the governor sends out to get rid of evil. I take this to mean our police force that works very hard to keep America's cities safe. Really, any civilized country has a force that goes out to take care of the "bad guys". This again goes back to my first point about submitting to authority, but not only to submit, but to honor. We should all strive to be respectful of those that God has placed over us, especially those who dedicate their lives to keeping us safe.
Another important part of being a citizen of a free country is to be a doer of good works, to be honest citizens. Even people who aren't Christians follow this code of conduct simply for the good of society. This also goes back to honoring those in power, but also to honoring those around you.

Finally, you should pray for your leaders. Pray for God to give them wisdom. His hand is in all of this, so he can make it all happen. Pray for, and thank God that his will is done in the lives and actions of these political figures.
Being a good citizen can be difficult but it pleases God. Mostly being a good citizen consists of giving things where they are due such as honor, and taxes. God has placed these people in office, so it is important to pray for your leaders and also submit to their authority knowing that God has a purpose for everything that he brings to pass.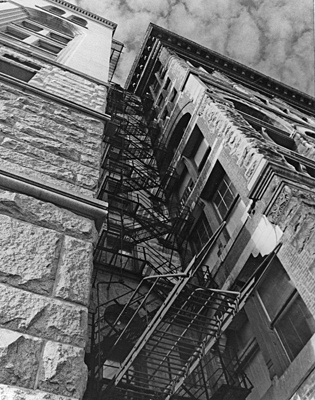 © Eric H., Lafayette, IN