Goodbye mascara and pump heels. Hello eternal beauty.
January 4, 2012
1 Peter 3: 3-4
Do not let your adorning be external—the braiding of hair and the putting on of gold jewelry, or the clothing you wear— but let your adorning be the hidden person of the heart with the imperishable beauty of a gentle and quiet spirit, which in God's sight is very precious.

This world is obsessed with hair, weight, dress size, makeup, and fashion. The media always puts a heavy emphasis on our outward appearances. It tells you that if you don't fit into a size 4, you need to start a diet program. The media tells models that they need to starve themselves to become brittle, walking twigs. Being a skeleton is beautiful. It is IN. Walking trees are indeed, très chic.

Women have always wondered what beauty really. Is one born with it? Is it created by a colorful palette of powders and rainbow array of lipgloss tubes?
God has SUCH a different perspective on beauty. We ought to ask ourselves: what is lovely to God?

The Lord whispers to us that we are His princesses. We are valued not for our sassy dresses, cleavage, glittering earrings, salon-fresh locks, painted faces, or dress size. God looks deep into our spirits. He is adores our eternal beauty – one that outruns the expiration date of physical beauty.
God is attracted by our godly hearts. We are made gorgeous by our gentle and quiet spirits. This state of heart is not just special – but extremely precious in God's eyes.

One day, if you are stranded on an island, without any makeup with you, remember that you are still beautiful. You have something inside of you that can never be replaced or worn away: spiritual beauty. Your heart should radiate beauty that is greater than the mascara-covered lashes or painted face. Shine because Jesus loves you.

YOU are beautiful because your heart is pleasing to Him.
Smile. Let the wind blow in your air-dried hair. You are fine, girl!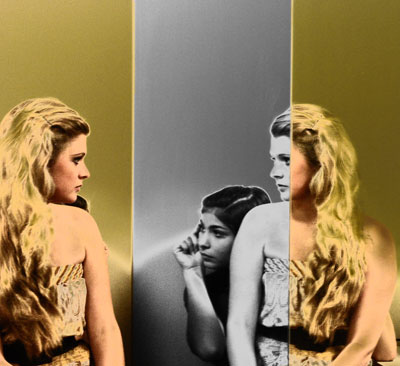 © Christian S., Jupiter, FL