Call Me Anna
November 14, 2019
Hello, my legal name is Annabel and no, it's not like the doll. In English my name means grace and beauty, but to me it means too much of a hassle to teach everyone how to spell it.
I have never really liked my name. For starters every time I go on a trip and want to find a keychain or a cup with my name on it, there is never one.
I am named after both of my great-grandma's and my mother, don't get me wrong I am very honoured and grateful to be named after three strong women, but my name is very annoying. My mother claims to have my name in a baby book but I feel like that's too conquencidental.
I was born to a teen mother and an indisposed father. My mother and grandparents raised me after there were some issues with my biological father. To be honest I have always felt like my was a reminder of what happened.
I met my dad when I was five, and he officially adopted me and gave me his last name when I was thirteen. I love my dad and he is a person that I look up to a lot because even though we aren't blood related, he treats me like we are.
I am fifteen now and slowly approaching my way into adulthood and responsibility. I have learned so much about myself over the past year, especially my worth. I found confidence and love in myself, but on that journey I had to give up a few things. I lost my best friend and the sport I love. I had to make the choice to better myself and I am proud of those hard decisions that I had to be made.
The verdicts I made have redefined who I am in absolutely amazing ways. To help myself move on completely and try to forget the bad things, I needed to get rid of the last thing in my way, my name.
I know it's silly, but by shortening my name I helped myself cross over the finish line. It may not be a big deal to most people, but to me it's everything.
I am no longer the smooth water Annabel, a girl who is scared to tell people about her feelings and feels guilty for things she couldn't control. I am the hard but beautiful waves of the ocean Anna, a girl who loves herself and cherishes every moment of her life.
There are things in our lives that we just simply cannot control, but we just have to get over it and move on. However the choices that we are able to make need to be thought about with great notion.
Fifteen months ago I would have never thought to put myself first, but now I understand that in order to help others you have to help yourself. That's simply what I am doing.
So please, call me Anna.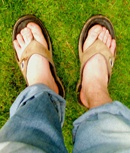 © Caitlin E., Sammamish, WA