I want a Gucci purse, Prada shoes, and while your out getting stuff a designer baby!
February 15, 2009
Have you heard about the latest trend? There have been so many it is hard to keep up with them all, from designer shoes to designer bags. But this latest one is going to give you a wake up call, literally. Designer Babies. That's right. Now you can design your baby to have blue eyes, brown eyes, green eyes, even purple eyes, and don't even get started on hair. You can decide whose nose they're going to get Mommy's or Daddy's. You can make them supermodel beautiful or ugly. You can also decide their character traits, from if they are good at soccer or math. But is it right to be playing god? No, its not.
As much as some parents might want a little blonde haired blue-eyed beauty pageant queen as a baby or a red headed green-eyed baby genius, it is wrong to choose what kind of child you get. Looks should be left up to god and Likes should be left to the child. If the decision is left to humans the world as we know it will cease to exist. And where will we stop? Will we begin to genetically alter our children with bird DNA so that they can fly, or give them the keen sense of smell of a dog? Maybe even the eagles eyesight! We will be living with a race of children who are not children but genetically altered projects of scientists.
And what if a child is found unworthy of becoming one of these genetically altered beings? With the way our future is headed they will be cast aside for a genetically altered child and left to die in some hospital abandoned by doctors, nurses, and the people who should have loved the normal child the most, their parents.
What will happen to the parents who cannot afford this treatment for their children when it becomes the norm? Children who are not genetically altered will be considered the freaks and losers of society when really roles should be reversed. Not that I condone the practice of any child being an outsider.
Which is what we will be doing, making outsiders of the genetically altered children or of the normal children. This process while morally wrong is also dangerous, as scientists still haven't worked out every detail of it. A couple could go in to have their little beauty pageant queen and come out with a stillborn infant because the geneticists still don't know all the dangers of messing around and changing the way of which we are supposed to be made. How will the parents feel, knowing they killed their unborn child for the sake of fashion.
It is in my opinion that the practice of altering the DNA of an unborn child to suit the parent's needs is unethical and immoral. It is dangerous to the safety of the child and the safety of the parents. It leaves a life of no choices to be made for the child and the point that above all other must be stressed is this. A child is NOT a toy and is NOT a fashion statement. Go buy your Gucci and Prada, your designer dresses and shoes, but don't go buy your designer child.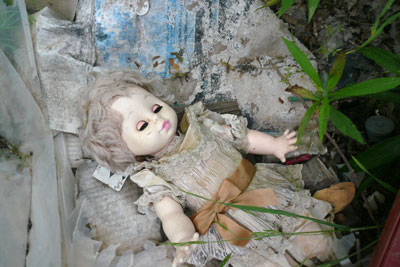 © Ashley J., McDonough, GA