Determined for More: Poverty and Apathy
August 18, 2014
One can be born poor and with great determination, make a fortune for themselves and one can be born wealthy but through rampant carelessness squander their fortune. Poverty is defined by two factors: circumstance and motivation.

Some people fall on harsh time, of no fault of their own but are still hard working, ethical peoples. Others were born poor and exerted no effort in elevating their condition because it was too hard, or they just didn't believe it possible. I think that it is hard for poor kids to get a proper education and that creates ignorant adults who cannot get a better job and the family stays for generations in the same economic climate.

Cycles are hard to break. I know that times are hard and it is more difficult to obtain a sustainable, stable job and lifestyle but there is only so much of your existence that you can blame on circumstance. At some point in time you have to say enough and take the reins of your own future. The answer to breaking the cycle of poverty is focusing on changing the mindset of poor to lower-middle class students at a young age. They need to be pushed and to know that they are not stuck. They do not have to simply accept their fate. We can do this by focusing on supporting Title 1 schools and schools in poor neighborhoods, and not only funding them but populating them with teachers who care, invest in, and inspire their students to rise up and break their way out by working hard and maintaining relentless drive.

Large families are at greater risk of economic woes. It is important that people be educated about sex and birth control, as well as making birth control more widely available. A family with one child will have a much easier time than a family with five kids. Your first commitment should be to your existing, hungry children. It is incredible how people in a bad place already create strange priorities for themselves. Your first duty should always be to take care of and cultivate your dependents so that they will not have to face the same hard times that you did. If you find that in your lifetime you cannot elevate yourself out of this hardship than you must focus on helping the next generation to have a better advantage than you did.

It is incredible how people, young adults especially, can just sit back and let their life rush by them and taking no active role in the creation of what they're going to be for the rest of their existence. You don't have to be rich to be a success, you don't even have to be wealthy but in order to be happy, you must want for something. And to get that thing that you want, you have to try, commit, strive for that. You may be born poor or unhappy but you absolutely do not have to stay that way. There's really no reason to when with the right amount of gumption you can achieve mountains. Your circumstance does not define who you are.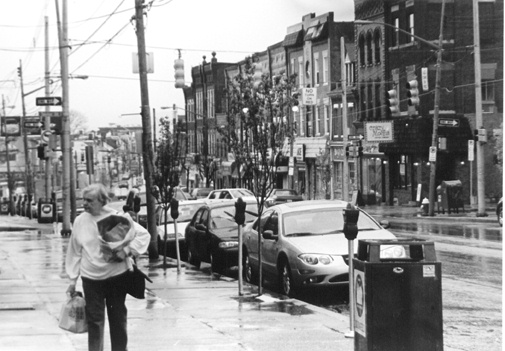 © Sydney R., Pittsburgh, PA