The Power of Resistance
MAG
"Non-violent resistance implies the very opposite of weakness. Defiance combined with nonretaliatory acceptance of repression from one's opponents is ­active, not passive. It requires strength, and there is nothing automatic or intuitive about the resoluteness required for using non-violent methods in political struggle and the quest for Truth." – Mahatma Gandhi

Gandhi's words about resistance have influenced many, but I learned the same lesson in a much more familiar environment: my second-grade classroom. There, I was first introduced to the concept that perhaps I wasn't as great a person as I thought. I was sitting in class learning about the Civil War. My teacher told us about the people who opposed slavery, and said something that has forever changed my outlook on what it means to do the right thing. She informed us, obviously using simpler words, that those who see an injustice happening but do nothing are just as guilty as the oppressors. Although I was only eight, those words greatly affected me.

Impressionable second-grader that I was, those words stuck with me as if permanently glued to my brain. My mind raced back to every moment when I had seen a kid teasing another mercilessly in the schoolyard while I had just stood idly by, glad I wasn't the target of the cruelty. Kids are kids, and I had seen bullying countless times. Did I ever so much as think to stand up for those who were picked on? Sure, I felt bad for them, but I wasn't willing to risk my oh-so-fragile second-grade social status for another kid. ­After all, I wasn't the one hurting anyone, so I ­assumed I wasn't doing anything wrong.

I don't remember the rest of the lesson that day. This was truly my second-grade epiphany – I looked back on every moment when I could have helped someone but didn't. I found myself noticing every time someone was teased, and I tried my best to ­divert attention from my less-popular classmates. Sure, I was no Gandhi, and I still had moments when I could have helped someone but didn't, but after this, I was aware that ignoring any injustice is wrong.

Now, seven years later, this lesson from elementary school holds an entirely different meaning for me. I have realized that it applies to countless situations. Throughout history, this idea is what kept many great figures from ignoring the problems of their time. Resistance is sometimes simple, but if no one questions injustice, chaos and corruption can occur.

Benjamin Franklin once said, "It is the first responsibility of every citizen to question authority." This idea is powerful because it shows that not only is resistance important, but it is required to be considered a responsible citizen. Often some fail to recognize the importance of taking a stand, and indifference has ­allowed a lot of corruption to occur throughout history. Franklin's attitude toward resistance was the exact mentality that was condemned by Hitler, as well as other dictators. Dictators rely on people to disregard their own views and replace their opinions with those of their leader. When people do not question authority, power often becomes corrupt.

Hitler himself said, "What luck for the rulers that men do not think." Often people neglect to think about, or simply regard with indifference, the events happening in government. This is dangerous because it leads to power falling into the wrong hands.

Looking back on history, it is obvious that resistance is required for societal change. However, in the context of today's problems, people are hesitant to take a stand because they lack the courage to resist authority. Also, with an unknown outcome, resisting doesn't always seem like the obvious choice.

People often think, "I'm just one person." This is the attitude that permitted Hitler to stay in power for over a decade. I'm sure that every person who disagreed with his policies but did nothing was thinking that they were just one person. But their good intentions were not enough to stop the Holocaust. It takes action to cause change. While my second grade ­example may seem insignificant compared with genocide, injustice of any kind is wrong, and needs to be stopped. Resistance is proof that there is still freedom of thought in the world.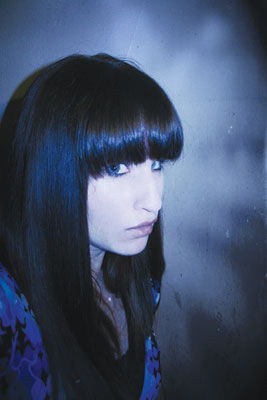 © Monica L., St. George, UT