The Negative Connotation on Gamers
March 25, 2014
Video games rot your brain. Video games make you violent. Video games are bad for your vision. Gamers have a horrible attention span. These are statements all gamers have heard, but they do not deserve. The negative connotation on gaming is not only unfair for gamers, but also completely wrong. Playing video games can have major benefits.

Daphne Bavelier is a leading cognitive researcher. She studies how the brain works and responds to different things. She recently did many studies to try to bust the common negative statements about gamers. One of her biggest studies was about how gaming affects vision. You would think that staring at a screen for hours would kill your vision, but in reality, gamers have much better vision. Gaming not only increases the clarity and depth of your vision, but gamers are known to have better grayscale perception. This means they can make out shades of gray better which could be the difference between seeing an oncoming car in the fog and getting into an accident.

A lot of people say with all the violent videos games kids play these days, the likelihood of violent crimes is increased. This implies that gaming makes you a violent/bad person. According to federal crime statistics, crime is at a 30 year low. This shows that the video games are not causing a huge increase in youth violence. Video games could influence violence; however, it is the maturity of the gamer that shows whether they can handle the games. Most gamers can easily see that the violent games they play are just a game, but the stereotypes show all gamers as the few who bring their experiences to real life.

Another misconception is that gaming takes away social skills. Video games have been proven to help kids socially by giving them a way to fit in regardless of their appearance or athletic ability. Gaming has evolved from a single player game into a mass social web with millions of people playing. It is a great way to talk to people and when playing with friends, it gives you something to talk about when you see them in real life. A popular gamer by the name of boogie2988 was bullied as a child because of his weight. As he said in one of his videos, gaming changed his life. It gave him fans and friends to go to. It boosted his self esteem. He says without gaming he probably wouldn't be here today. If people could hear his story, the gaming stereotypes could end.

Everyone thinks gaming is bad for you, but if they knew all of the great benefits I think the stereotypes would stop. How could something that helps your social life, strengthens your vision, increases your attention span, and helps with multi-tasking have a negative connotation? It doesn't seem right which shows that this is wrong. Spread the knowledge and stop the stereotyping of gamers.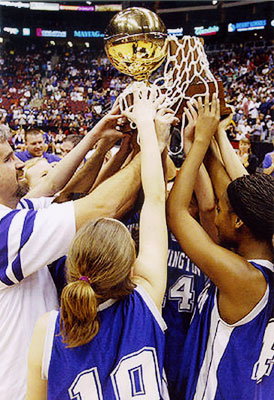 © Mark A., Phoenix, AZ