Gun Control : Keeping Our Guns V.S. Getting Rid Of Them
April 15, 2013
In the U.S, over 80 million people own at least one gun. Even though that many may own guns, there are still those that feel they pose a threat to others and themselves across the U.S today. While they may pose a threat, many Americans still use guns as a way of life, for protection, and the right to own guns is even the 2nd amendment in the U.S Constitution.

Many people, especially in smaller communities, use guns in some aspect of their everyday lives. For example, most Alaskan citizens use guns to help them gather and hunt for food to help them survive throughout the winter. That was just one example. Many Americans also use their guns as a sport and a pastime. They go out and shoot targets, compete in shooting competitions, and they even hunt for the sport of it. People against guns say that it can be easy for them to adapt to not having guns in their lives. What those people don't understand is that guns are a huge thing in these people's lives; they won't be able to change in a moment's time. In fact, they would probably struggle for the rest of their lives. Owning guns is also a liberty and when officials take them away, they would be taking another step towards socialism and totalitarianism. It's been in their lives for as long as the can remember; guns are their way of life.

Many people in the U.S use guns as a way of protection. In the bigger cities, women and weaker citizens need these guns to help protect them from rape and other crimes. While the opposition may say that they can use pepper spray, stun guns, or even Tasers to defend themselves instead, studies have proven these methods to be less effective than a hand-held pistol. Look at it this way: would you be more afraid of pepper spray, or a gun? Personally, I'd be more afraid of the gun and gun owners would also agree to this.

U.S citizens have had the right to bear arms since 1791: that's the year that the 2nd amendment was written into law. "A well-regulated Militia, being necessary to the security of a free state, the right of the people to keep and bear arms, shall not be fringed." That is the exact words to the amendment. The people against guns say that the amendment is targeted towards Militia's (Military) rather than to individuals. While it does say that, the last portion of it states that we as people also have the right to bear arms and protect ourselves.

While Americans feel that guns should only be in the hands of officials, others would say we are better off with guns in our own hands for our own safety. We need these guns for our protection and our lively hood. Our right to own them is even in the Constitution. Why would anyone want to change what the Founding Fathers of America wrote?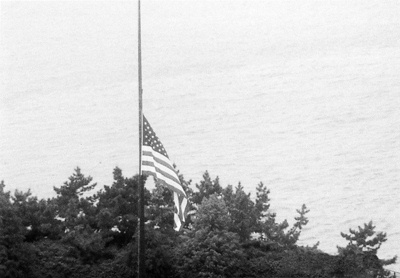 © Jessica E. Pelham, AL