Undocumented
MAG
February 2, 2013
They say she shouldn't be here.
They're right, in some ways.
Her hot-corn foods that leave you red
and cleansed
have no place among snow-covered trees
And maybe,

at the beginning,
when she slipped in and
never left,
she was all wrong for this place –
for decked-out hoodies and Gucci bags,
towering boots and briefcases –
and could be ripped away
on a whim.

But tell her that now
when the soapy water from others' homes
cracks her skin,
her dark hair pulled back
out of the way
until it turns gray.

I am a dream from the ghettos,
a vision from Ellis Island come true.

But if her little girl
with a shiny pink backpack
and her boy cutting lawns for his uncle
lose their dreamer,

if she were sent back
like a misrouted letter,
how could there ever be
more like me?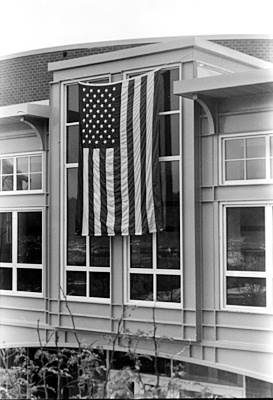 © Chuck K. Marblehead, MA