Paper People Kill For
May 21, 2012
People ask me, do you think money is everything?

To me the answer is obvious but to others it seems unclear.

No, I don't think that money is everything. There are many poor people in undeveloped countries that are happier than billionaires in the U.S.
"Money can't buy love or happiness."
People think that if they were rich then they would be happy. So they spend all their time at work, getting more hours, and never spending time at home. Finally when they think that their income is enough, they come home and find that they have a terrible relationship with their children/spouse. Also, not many people set reasonable goals for themselves so they're never satisfied with what they have.

Comment and answer the same question that I did.


It really starts to make you think . . . .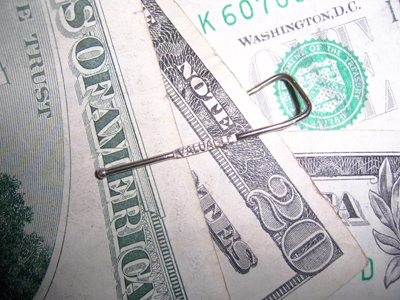 © Valcy E., Stony Point, NY