Bones sticking out of my skin.
November 5, 2010
Anna says, "omg, I'm so fat. Its digusting!"

Sammy says, " You?! Have you seen my fat rolls, I need to work out like theres no tomorrow!"


Amanda says, " I know right?! It's like I cant even look at myself in the mirror these days."

- they laugh-

Dru says " guys shut up! your not even fat I mean have seriously I'm the one who needs to call Jenny 20!"

The girl near them..

She says, nothing.

Because She weighs 87 pounds.

She stays quiet because her ribs poke out from under her skin.

You know that feeling you get when you havent eaten for a few hours?
That tight pain?
She doesn't get that anymore.

She can feel herself Rotting away.
But it doesnt hurt anymore.

she can skip lunch, breakfast, & Dinner.
She gets dizzy but it's okay she'll just go to sleep. Where she wont feel a thing.

She's a size zero but her double zeros' are getting kind of tight..

Its okay though.. She just wont eat tonight.

She cant see as far away as she could before.

She cant lift more then ten pounds.
Cant pick up her little brother becuase she's so weak.

Her Skin is turning grey

But guess what? She looks perfect in her prom dress.

She looks ohh so chique in that mini skirt.

She turns everyones head.

She's perfect isnt she?
Dont you wanna be just like her?

What, you dont?

You dont want to feel worthless, lose your hair, you dont wanna be obssesed with calories?!

But all the models are doing it..
and she's doing it too..
But now..

She wants to eat, but she cant because her bodies rejecting the food.

Now acctualy eating makes her want to puke. She cant hold it down.

She destroyed herself to look just like the girls on the magazines because they're beautiful & sexy.

She's dying...

why would you want too?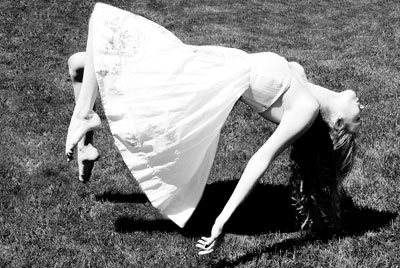 © Darcy D., Sonoma, CA