FOOD FOR THOUGHTS
August 23, 2021
Perhaps you've heard the all-too-common expression, "Well, you can't do that on an empty stomach!" For me, it's the response I'm usually met with when I tell my parents I have a test or big project due for school and haven't had time to grab breakfast. If you're like me, you roll your eyes, shrug it off, and maybe grab a donut or coffee on the way to school. But not everyone can just "grab a donut" if they feel a hunger pang or intentionally skip an entire meal, confident they can eat their fill at the next one. In 2021, due to the ongoing pandemic, 13 million children in the United States face food insecurity. And if food insecurity itself isn't difficult enough to overcome, the academic performance of these children has also declined proportionately. Food insecurity leads to inferior school performance, which in turn leads to many detrimental outcomes. Unfortunately, we cannot rely only on government help to overcome these obstacles. We must become proactive, and there is a simple solution.
Those without easy access to food have adverse reactions to malnourishment for a simple reason: humans require food to function. Although I hate to admit it, when our parents nag us about eating before big assessments, their fears are well-founded -- according to PrepExpert, eating before school can "contribute to increased mental clarity and concentration." So, what about kids who don't have the resources available to eat before school? Studies show chronic hunger can tamper with sleep patterns, make children more susceptible to illness, restrict brain growth and negatively affect cognitive abilities. Under normal circumstances, school harbors enough stress on its own; for those with food insecurity, this added anxiety can be distracting and time-consuming. It makes these students' learning experiences drastically different – and a lot more difficult – than their food-secure counterparts.
While no one would actually support childhood hunger, that doesn't mean everyone is united in the effort to eradicate it from society. For some, the reluctance lies in the false assumption that the government and large charities like Feeding America have everything under control. Don't get me wrong -- government programs and charities help a lot. However, they don't do enough. Recently, the Hunger Organization Just Harvest did the math on food stamps -- on average, the monthly benefit provides about $1.50 per person per meal, nowhere near enough to buy an actual meal in most American states. Additionally, around 29% of food insecure individuals are not eligible for federal food assistance, food stamps, or otherwise. And, though Feeding America supports 1 out of 7 food-insecure individuals, this leaves 6 out of 7 in need. That is not a number anyone should tolerate.
Most of us will be lucky enough never to experience food insecurity -- going without a snack before a big test is nothing compared to weeks without proper nourishment. Most of us won't experience stunted growth or the anxiety of not knowing where our next meal will come from. Just because we won't experience it, however, does not mean it can be ignored. Every act of service, down to the smallest kind-hearted gesture, is significant in ending childhood hunger. For most of the world, myself included, the reason for not taking action is because 'Childhood Hunger' as an abstract concept can seem overwhelming. But that's the mindset that will paralyze you and the mindset I had to actively work against. What I learned is this: nothing is too insignificant. Your actions, however small you might perceive them, WILL have an impact. Guaranteed.
SO DO IT!
Do the thing you pondered meticulously, debating whether or not the impact would be big enough. Host the fundraiser, sponsor the bake sale, volunteer at the food pantry. I'm not saying your initiative will turn into a nationwide movement, but don't be so scared of insignificance that you aren't willing to try. Now is the moment to take the first step. It might be tiny, and it might be wobbly, but once you see the smile of the child you helped or the first donation on your newly launched website, you'll be unstoppable.
Works Cited
Cooper, Clay. "The Best Foods To Eat Before A Test." Prep Expert, 25 Mar. 2021, prepexpert.com/best-foods-to-eat-before-a-test/#:~:text=Helpful%20Protein&text=Protein%2Dheavy%20foods%20contribute%20to,a%20test%20will%20help%20tremendously. Accessed 27 Apr. 2021.
Gartland, Michael. "One out of three children in NYC are food insecure, non-profit says." NY Daily News, 13 Mar. 2021, www.nydailynews.com/coronavirus/ny-nyc-food-insecurity-children-20210313-jjjkfrolcjgjbp5jgxkrjgnfnm-story.html. Accessed 27 Apr. 2021.
Howell, Dyron. "How Hunger Affects School Performance." Snak Pak 4 Kids, 6 June 2017, www.sp4k.org/blog/how-hunger-affects-school-performance. Accessed 27 Apr. 2021.
"The Truth About Food Stamps." Just Harvest, justharvest.org/advocacy/the-truth-about-snap-food-stamps/. Accessed 27 Apr. 2021.
Weber, Allison. "Help Kids Facing Hunger This School Year." Feeding America, 8 Aug. 2019, www.feedingamerica.org/hunger-blog/help-kids-facing-hunger-this. Accessed 27 Apr. 2021.
"Why should you support Feeding America?" Feeding America, www.feedingamerica.org/about-us/why-feeding-america#:~:text=Every%20year%2C%20Feeding%20America%20helps,more%20secure%20and%20stable%20lives. Accessed 27 Apr. 2021.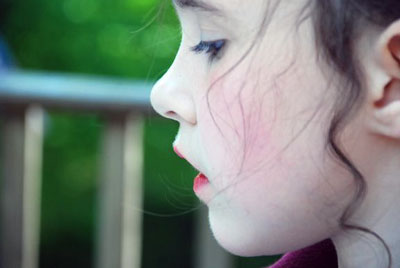 © Julie P., Rochdale, MA